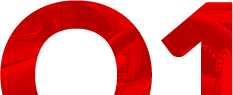 Express delivery

---
We distinguish ourselves with express delivery of final products.
Production promptly responds to actual changes in orders and, in connection with express delivery, we can deliver the required material within a few days. Thereby saving time and money for our clients.
Quality work

---
We have high demands on quality work of our teammembers and precision of manufactured products.
Quality production is required from the beginning of the training process, all the while the quality of the product is emphasized over the speed of its production.
---
Qualified workers

---
All employees are entitled to carry out their activities under the applicable legislation.
We pay special attention to new employees and provide enough time for training.
Experience and professionalism

---
In all branches of the company, there are professionals with many years of experience in their field.
1
Please contact us with your requirements to request our offer of services or goods
2
We will send you our updated offer with prices and delivery terms
3
Upon agreement, we will provide the required services or deliver goods

COMPANY ADDRESS
Der Mann s.r.o.
M.R.Štefánika 1256/22
075 01 Trebišov
Slovakia
Contact Information
We would like to give you further information, please do not hesitate to contact us by phone or email
e-mail: dermann.sro@gmail.com